Trying to find fun
July 7, 2013 in Designer Life
I have been trying to find ways to have fun playing The Sims 3, again.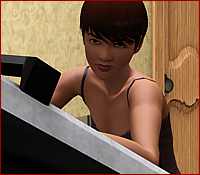 I have no interest in challenges, because they do tend to bore me, and I tend not to finish them anyway. But what I do enjoy is building and decorating. So I created a sim and a neighbourhood purely for that. Sarah is an interior deocrator/architect, going through the career of Architect. I already went through this with her 'mother', and I like it. But by the time Clara, the 'mother', became an elder, I was ready to start posting about it. It's just that as an elder, you only have so little time left. Sarah was created as a clone of her 'mother', and I will be telling her story here. I am not sure how much of it will be story, and how much of it will be just me relaying how I played. Either way, I should have some great screenshots and something to talk about.
The neighbourhood was created specifically for this way of playing. I chose Riverview and replaces all the houses with 3 standard models I made, that I was happy with. Not so happy that I wouldnt want to see them changed. Because the goal would be to transform each house as challenges in the career came up. I kept all the original Riverview families and added a few of my own. Clara has touched almost every house with her additions and changes. And as she approached the elder stage, she had gained top of her career, full creativity points, the hover bed and the mood mobile. The good thing about the Mood Mobile is that she can drive to her next assigment and be fully recovered when she gets there. I could cram in an extra assignment at night if I did this.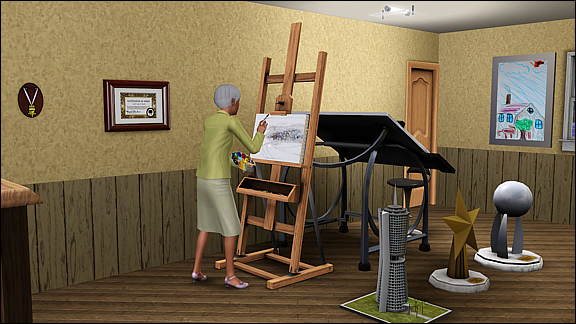 So then Sarah came along. The batton was passed along, and a new generation would modify and change the houses in the neighbourhood. But I needed somethng more. I am only human, with my own preference for colour and furniture. Things tend to look the same after a while. My mission was to break my own habits. I looked up a couple of random colour generators, to use as a basis for my, and Sarah's, assignments. I picked Color Wheel, because it give 3 random colours. These would do nicely to help diversity along. For Sarah;s first assignment I picked a green, blue and yellow, which ended up like this: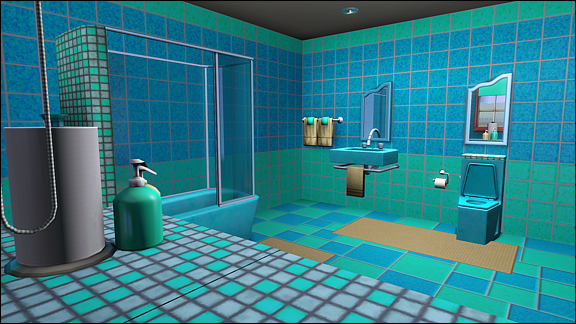 I admit, it doesnt look particularly spectacular, but it was Sarah's first assignment anyway! A powder room for Laurel Grisby. I chose to add a new room, to fit all the bathroon appliances in, as well as adding some accessories. Laurel wasn't too impressed and gave a bad review.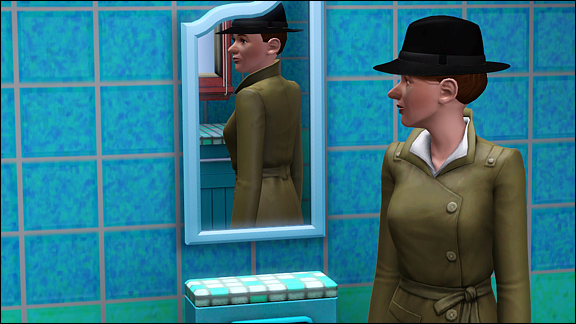 Still, I think using the colour wheel option will add a new dimension to the way I try to play the game. Let's see how Sarah gets on, in the next few days.